1. Dave Gara (now referred to as "Tattooed Love God")
Okay, grab a chair now! Never thought that there would be someone other than Rachel or Joe in the top spot, but here we are! Honestly, I didn't think there could be anyone as good as Phil behind the drums for Skid Row now I'm glad to say I was so wrong!! Davee is an entertaining drummer and the most personable guy I've met (sorry Rach). Who knew a man sitting behind a wall of drums could get a crowd going that way! I asked for pics, autographs, show info, you name it and he obliged with a smile! Thanks D!!
2. Rachel Bolan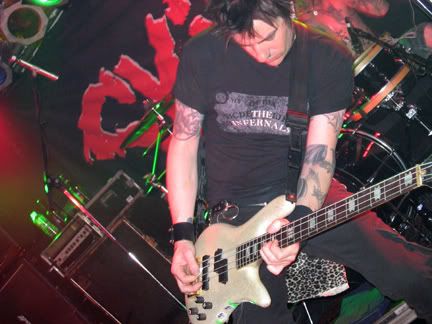 Mr. Bolan is great in every way! An all around awesome guy and still goin' strong with Skid Row....
3. Nikki Sixx
Nikki Sixx...always a hottie, but after reading Heroin Diaries, lovin' the inside too!
4. Joe Sakic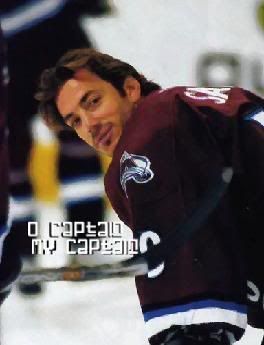 Where do I begin with him? If you know me, he is will always be "The Man" on and off the ice!
5. Orlando Bloom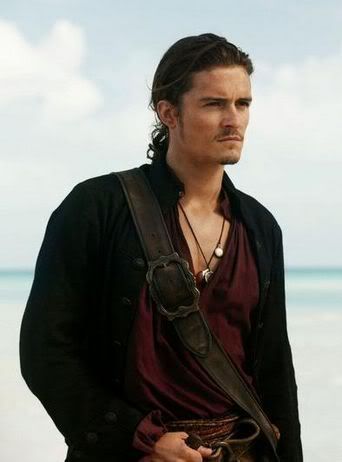 Captain Will Turner...YUM! Girls go GA-GA over Capt. Jack....I'm a Will girl!!
6. John Michael Liles
Defenseman for the Colorado Avalanche - Sexy and talented, can you ask for anything more??
7. Nathan Fillion
Good ol' Captain Mal..this one I have Heather to thank for!!
8. Jim Sturgess
If you've seen Across The Universe, you know why he's here, if you haven't then go see it and find out why!
"Hey Jude"
9. Peter Forsberg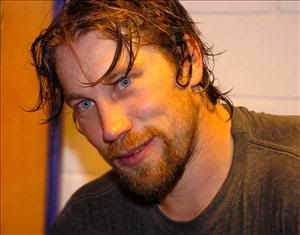 Love this guy (see previous post). Haven't heard much from him this year, so he slips to number 9 :(
10. James Marsden
This was the role that made me think he was adorable as Jack Bartlet in "Sugar and Spice" then there was Hairspray and Enchanted....SO cute and cheesey!!